Policy cost starting at $202* for each Christmas tree lot
for up to 52 days of Christmas tree lot insurance coverage – *in most states
---
Christmas Tree Lot Insurance Coverage Includes: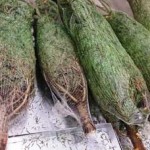 $ 2,000,000 – Aggregate (event total limit)
$ 1,000,000 – Each occurrence
$ 1,000,000 – Products & Completed Operations
$ 1,000,000 – Personal Injury & Advertising Injury
$   100,000 – Fire Damage (each fire)
$      1,000 – Deductible each claim
Liquor Liability (Host)
Christmas Tree Lot Rides
Christmas Tree Lot Animals
Christmas Tree Lot Inflatables
Christmas Tree Lot Amusement Devices
Christmas Tree Lot Certificates of Insurance (Unlimited)
Christmas Tree Lot Additional Insured Endorsements (Unlimited)
---
GET A QUOTE FOR CHRISTMAS TREE LOT INSURANCE
---
Christmas tree lot insurance should not be expensive or difficult to buy online.  Therefore we offer the lowest price policy for Christmas tree lot insurance anywhere on the web with fast online service to start a policy.
Many Christmas tree lot insurance company prices start at $350 – and many will charge more for an additional insured endorsement certificate of insurance.
Apply online for instant low cost Christmas tree lot insurance rate quote – then buy online using Adobe EchoSign!
Need more information about the Christmas Tree Lot Business? For more information about starting a Christmas Tree Lot Business check out Kirk Company or these great videos;